System Rental Information
At Data Dynamics, we want you to have the smoothest rental possible using excellent equipment that provides good value to your company. Whether helping you finish creating that independent film, adjusting hundreds of photos, encoding a handful of movies to compressed formats, working on scientific breakthroughs with disease, protein folding, or fluid dynamics, or assisting in rendering for 3D animations, we have your needs covered. As mentioned on the About Page, we are a small company with great aspirations and as such we will grow given time and experience.
Our systems are hassle-free, hand-built to deliver the performance you expect out of high end equipment without leaving your company sweating the cost or downtime. All systems come with the following base configuration as a minimum. As technology develops, we will build a second generation of systems and of course, discount rental fees for the aging systems. This way, no matter the year, our renters will always be assured of top notch equipment that will get the job done.
Our minimum configuration as of mid 2019 includes with remote rental:
Custom-built full size tower PC w/17 quiet fans for airflow and self-contained watercooling pumps
Tetradeca Core Intel Core i9 Processor (14 cores / 28 threads)
64GB of DDR4-3200 RAM (Non-ECC)
Nvidia GTX Titan X Pascal GPU.(Single Configuraton at this time)
Single Blu-Ray BD-R/RW Drive
40-in-1 Multi-Card Reader
Dual 10/100/1000 NICs + Wireless N 150Mbps Card
USB 2.0 / USB 3.0 / SATAIII Ports
Intel 1.2TB 750 Series NVMe SSD Drive
Microsoft Windows 10 Professional x64 / Microsoft Office Business
Dell Ultrasharp 27" 4K P2715Q IPS Monitor
EVGA 1,600w Titanium Power Supply
Pelican 0500 Transport Hard Case (wheels included)
Keyboard and Mouse Included
No Charge for delivery (Local Detroit / Southeast Michigan area only)
System Set-Up / Teardown Included in Rental
Hardware or Software Assistance Provided
Phone Support Included / On-Site Support Extra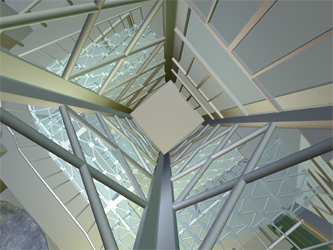 For our Melchior themed system, a physical rental can be made. For our Caselabs 2019 rental, only remote rental may be made.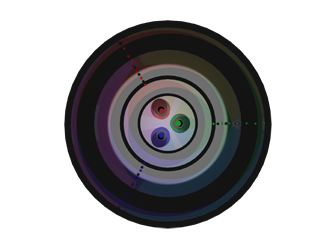 Curious about how Data Dynamics can save you time and money? Do you have a particular data file you are working on that is benchmarkable or can be timed? Simply let us know what you need done and send over the file for evaluation (Max 10MB via Form. If larger please send via Yousendit). While we cannot utilize every professional program available, please let us know what you are looking for and we will be glad to benchmark a trial run of our systems catered to your needs utilizing either free or trial software (if available), or software as identically close to what the end result requires. This way, given a little testing, we can accurately report back to you and help you evaluate the efficiency of rental.
Data Dynamics is of course, an equal opportunity renter and will rent to any corporation, entity, for-profit or non-profit organization, educational organization, or charity, for any period of time as per the rental agreement. Data Dynamics reserves the right to refuse business to any client for any reason. Data Dynamics will not transport equipment to a residential address. For further details, please see our rental agreement at the bottom of all pages of the website as well as our legal documentation.
Our On-Site pricing plan is a simple Daily Rate* of $100.00 or Weekly Rate of $500.00.
*Please note, a rental fee of $200 is assessed for same-day, "on-call" immediate delivery to your place of business for the first day of rental. Afterwards, normal daily or weekly rates apply.
A detailed load-in / load-out form will be issued with every client, along with a brief "Rental Reminders" FAQ-type guide for ease of use while our system is at your place of business. Data Dynamics will do a thorough set-up and teardown inspection while "On-Site". Should any issues arise, they will be taken care of promptly and in a timely manner.
Newly introduced in 2012, Data Dynamics also now offers the traditional "Remote Rental" service like other server rental companies. We have chosen to keep things simple - no calculating credits or negotiating complicated fees with us! The price plan at Data Dynamics is easy: $0.12 cents per core, per hour. This equates to roughly a little over $2/hr and offers significant savings over the standard on-site rental. Since we handle the equipment on our end, the Security Deposit is also waived.
For all remote clients, we recommend Dropbox for the largest file-transfer space and easiest transfer to Data Dynamics. With all Remote Rentals, we handle our clients with 3 easy steps:
1. Assess what is needed
2. Obtain all files, graphics, and such from the client and do a test to make sure things are as the client wishes.
3. Perform the calculations, render, or production and upload the files when completed for the client.
Please note, a minimum transaction of $20 is required for us to start your job once the test file for evaluation is completed. This is payable via Credit Card. Unused portions of the charge are refunded if necessary or held toward a client's future projects if so desired.
As can be seen, we at Data Dynamics feel that the end user is receiving an excellent value for the nominal rental fee. If you have any questions or inquiries regarding a rental, we welcome your call any time.
We are able to work with the following:
Autodesk 3ds Max / Mental Ray
Autodesk Maya
Autodesk AutoCAD / Revit
Google Sketchup / VRay
DAZ 3D / Blender v2.8x
Adobe Premiere / Cyberlink Suites
For a thorough comparison of what Data Dynamics has to offer, prospective clients may also review our Whitepapers, available here